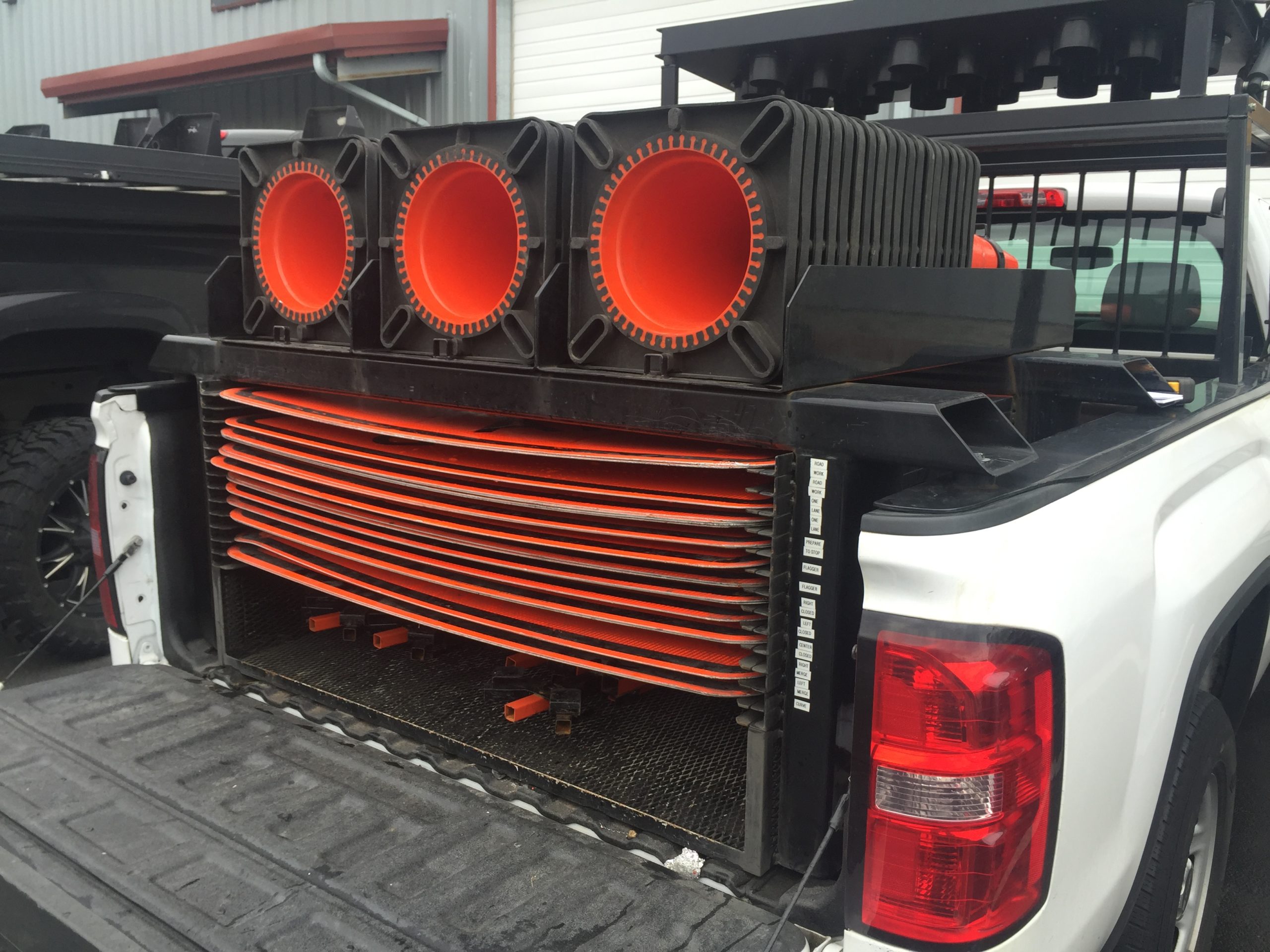 Call 253-826-6329 to order today
$4,950 powder coated black
$125 set of 4 ratchet tie downs
$150 for custom sign slot labels
shipping charged separate

Ships in 6 – 8 weeks
Our traffic sign racks are designed to fit in the bed of a standard pickup truck. With room for traffic signs, traffic cones and umbrella stands or similar. Made from 6063 High Strength Light Weight Aluminum Alloy, they are strong enough for daily use and light enough for almost all pickup trucks weighing only 290lbs bare.
Forktubes allow for easy install and removal from a truck bed, and loops below forktubes allow for strapping to almost any size internal truck bed loops (ratchet straps sold separately).
System requires at a truck bed with at least 66″ length, 55″ wide at the rails, no more than 22″ deep and 50.5″ between wheel wells. Wheel well clearance height is 12″.
Room for:
60 ea standard 24″ traffic cones at a max 15.5″ base
40 ea 48″ traffic signs in 14 individually marked slots
20 ea traffic sign stands, 60″ max folded dimension, slid in the base compartment below signs