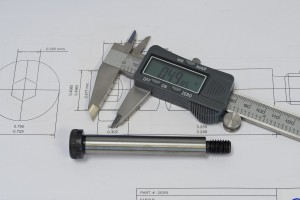 With over 30 years in the business our team of engineers, machinists, and welders will work with you to ensure the most cost effective and repeatable solution.  We utilize cutting edge tools for design and analysis including SolidWorks and Mastercam.  We can take your napkin sketches and turn them into reproducible parts.
With a wide range of machining and fabrication equipment we can be your one stop shop for product design.  And with our high throughput pallet loading horizontal mill we can produce high annual quantities of parts.
Some recent design work include; welded cart assemblies, wrapping machines for high-throughput wrapping of food products, knife blades, drill heads and more.
Design Capabilities
Custom Design & Fabrication of Specialized Machinery
Capable of Innovative Designing of Specialty Machinery and Material Handling Equipment
Design Software